Ronald S. Fincher        
Founder Emeritus 
Ron is a licensed General Contractor and Utilities Contractor in the State of North Carolina (license #48404) since 1989. He has earned degrees in Engineering at Southern Polytechnic State University and Education at Florida Bible College. Ron was also a school Administrator for 13 years. He is the founder of RS Fincher & Co. with his wife, Sheri Fincher.  Ron retired April 30, 2015.  Ron invested 22 years of service to the community association industry.
Sheri T. Fincher, CMCA, AMS – email: sheri.fincher@rsfincher.com
Director of Operations 
Sheri has a background in Corporate Administration for civil and power engineering firms before breaking ground in the community association industry.  Her strengths include: corporate administration, finances, project management, marketing and commercial property management.   She has been with RS Fincher & Co., LLC since 1997 and not only manages communities, but oversees the administration of the company, as well as  accounting and community managers.  
Sheri develops a sense of community among office staff that extends to every day interaction with homeowners, board members and vendors to establish the core value of our business, genuine relationships with association members.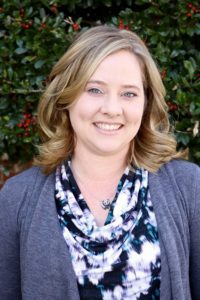 Christina Sicoli, CMCA, AMS – email: christina.sicoli@rsfincher.com
Senior Community Manager
Christina graduated from Appalachian State University with a bachelor's degree in Business Administration with a focus in Hospitality and Tourism Management.  She manages a portfolio of single family homes, townhomes and condominium associations.  She enjoys working with older communities to revitalize their amenities and common area features, as well as developing creative strategies to complete projects.  With over 10 years in the industry, Christina is pursuing her designation of Professional Community Association Manager (PCAM), the highest designation offered to community managers, through the Community Associations Institute (CAI).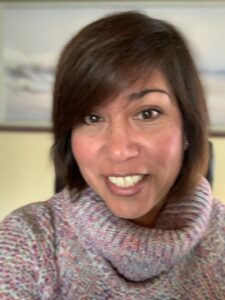 Sandra Vestal – email: sandra.vestal@rsfincher.com 
Community Manager  
Sandra is originally from the bay area of Northern California but moved to Cary with her husband and twins seventeen years ago.  She has a bachelor's degree in early Childhood Development and has a background as a teacher and was licensed as a Property and Casualty Insurance Agent.  Sandra joined RS Fincher and is currently working on obtaining her CMCA certification. Her portfolio includes single family homes, townhomes and condominiums. During her time off, she enjoys volunteering with her church family, reading, and spending time on the beach.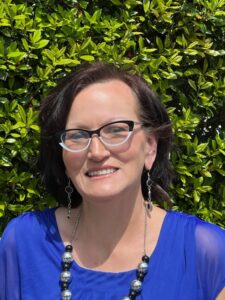 Debbie Thompson – email: debra.thompson@rsfincher.com
Community Manager  
Debbie joined the RS Fincher team in February 2023. Although she is new to managing Homeowners Associations, she comes from a career with more than 20 years experience in property management. The transition is a natural one for her with the challenges being similar with both managing the physical, administrative and financial aspects of the business.  Debbie has worked nearly her entire life to protect, promote and preserve the assets of the owners by whom she was hired. She is now lending that experience to RS Fincher and the communities that we serve. A lover of the Triangle, in her free time when she isn't in Maryland visiting her 4 adorable grandsons, Debbie and her husband can likely be found seeking out local fairs in one of the charming small towns that surround our area.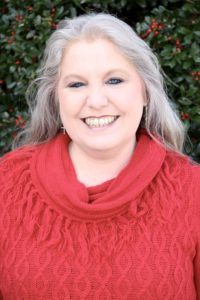 Tammy Wooten – email: tammy.wooten@rsfincher.com
Bookkeeper  
Tammy grew up in Fayetteville North Carolina and has lived in the Raleigh area for the past 25 years. Tammy has a background in Administration and Accounting for more than 25 years.  Tammy has worked 17 years at RS Fincher and oversees all accounting and individual homeowners accounts.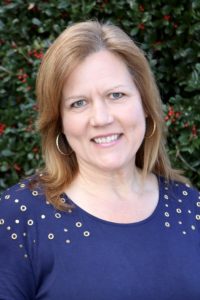 Linda Burdett – email: linda.burdett@rsfincher.com 
Office Assistant
Linda works with community managers to review architectural request forms, communicate with homeowners and act as a liaison with the Architectural Committees.  She has been part of the RS Fincher team since 2010 and provides general support to all of our staff.  Linda has a background in education, real estate and law. Linda relocated from Long Island, NY in 2004 and is happy to call North Carolina home.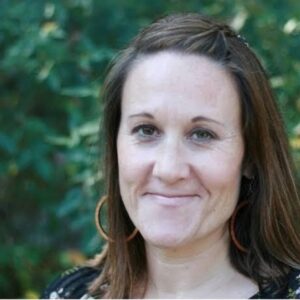 Adrianne Potts – email: adrianne.potts@rsfincher.com 
Office Assistant  
Adrianne directs all incoming calls and is the first point of contact for visitors to our office.  She has over 15 years of customer service and administrative experience.  She held various positions at a Title Insurance company in Oregon, was the shipping and receiving manager for a small business in Texas and a business assistant for a financial services office in North Carolina. Adrianne enjoys providing quality care and service to meet our homeowners' needs.