Successful Community Living
2019-2020 Holiday Information
The office of RS Fincher will be closed December 20 and re-open on December 26.  Our office will be closed again on January 1, 2020.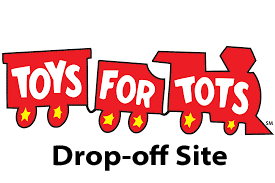 RS Fincher & Co. is an official drop-off site for Toys for Tots, and we are collecting nonperishable food items (dry and canned goods) for the Durham Rescue Mission.  Please bring your donations to our office through December 13, 2019.
Welcome
RS Fincher & Co. provides professional management services to community and office condominium associations who want to experience a management team dedicated to making a difference in commuinty association living.  Our company has built an outstanding reputation by helping our clients achieve their goals by implementing standards of excellence to meet the unique needs of each community or office building.  We cultivate a team working environment where board members, property owners and managers all contribute to the success of their communities. 
We have a heart for successful community living, and success can only be achieved by working together towards a shared goal.  Our core values are founded in building authentic relationships, which is substantiated by our dedication to making communication and doing what we say we will do our top priorities.   Alongside of these two priorities is professionalism and integrity of our company to carry out the management duties for our communities while at the same time support and maintain the building of "community."   We encourage homeowners to contribute by becoming involved as board members or committee members.  Our staff will serve your needs to put all the pieces together and help you develop as a volunteer in your community.  There are many ways that our company can benefit your community or office building when you partner with us.  
We like to think of ourselves as "the glue that holds it all together."